Custom iron fabricated gates and artisan products...
We are now making CUSTOM IRON DOG KENNELS!
Small - $750 30L x 20W x 19H...
Med - $1000 36L x 24W x 24H...
Large - $1250 40L x 27W x 30H...
XLarge - $1500 42L x 28W x 34H...
Dog bowl stands - $50-75...
Prefabricated "pee trays" can be purchased at any pet store and fits snug inside the bottom rail.
Delivery is available in ATX for a flat rate of $50 or shipping is a flat rate of $250 anywhere in the continental USA!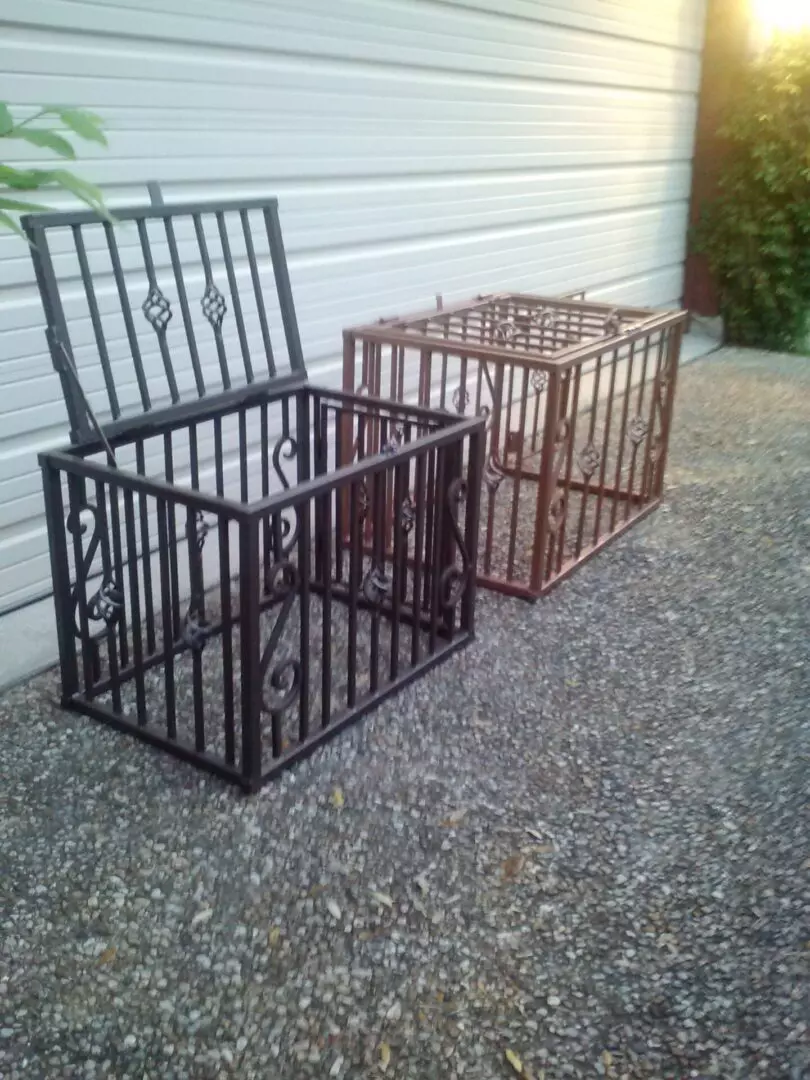 Frequently Asked Questions
Gate operator and keypad installations should be completed by
a qualified installer only.
Please see owner's/installation manual for further details.